In today's landscape, open roads, empty shopping malls, and abandoned amusement parks are the norm. Anything that brings groups of 10 or more together is off-limits—but it's all for the well-being of communities. It's vitally important that everyone adheres to social distancing rules—even if it means navigating life from your living room. Fortunately, we're lucky enough to live in a day and age that's technologically advanced, so we don't have to go at it alone. While the current situation calls for us to be socially apart, we can still do what we've always done together through the power of the internet.
Professional life goes on.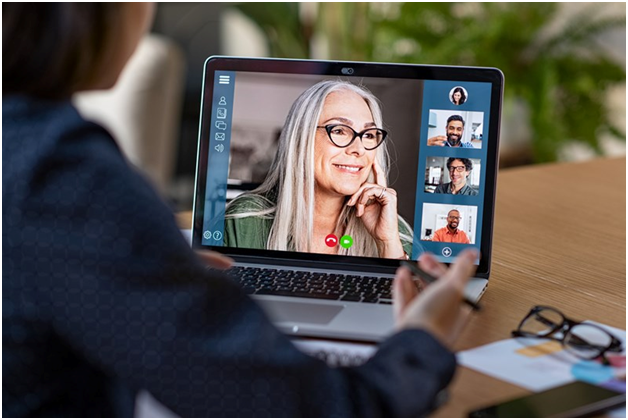 According to Global Workplace Analytics, the number of people who work from home has increased by 140% since 2005. A statistic gathered before the COVID-19 pandemic, it shows that technology has made it easy for professionals to fulfill their daily tasks, attend meetings, and engage with their colleagues—all from home. While working remotely is nothing new, many now realize the benefits of tools that make a remote workforce possible. 
Video conferencing.
Perfect for daily classes and meetings, video- and audio-conferencing tools are helping keep schools and businesses on track. School administrations have turned to Zoom for daily lessons, as it allows for screen sharing with up to 1,000 participants at once. Similarly, WebEx is being used for business meetings, since it enables the meeting host to control co-browsing, file transfers and, most importantly, the ability to lock and unlock the focus on a participant during the meeting.
Instant messaging.
Instant messaging applications are ideal for quickly reaching out to someone within your organization. Messaging tools like Slack allow you to create channels to brainstorm collectively on a particular subject. Jabber and Microsoft Teams are similar products, and they enable you to find the colleagues you're looking for, find out if they're available, and reach them whether they're on their desktop or mobile device.
Virtual Private Network (VPN).
Many businesses use VPNs to create a secure connection to another network over the Internet. The workforce of any particular company has access to that company's secure server from their home. Associates can access their work files and confidential company information by connecting to the VPN.
Personal tasks are still manageable.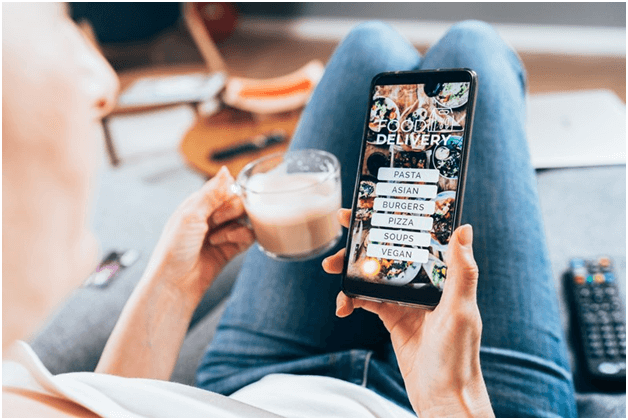 Even though you can't physically go to your favorite restaurant with friends or browse your preferred department store, it doesn't mean you can't still enjoy these things. While apps like FaceTime and Houseparty keep families, friends, and loved ones connected, businesses are doing what they can to keep your day-to-day activities just as accessible.
Shopping.
Most large department stores have an online presence, but companies like StitchFix offer a personal stylist that will send pieces you can try on at home. Keep what you like, and send the rest back—all without going as far as your mailbox. Grab the fresh produce you need or your favorite shelf staples from online grocery delivery services like Instacart and Amazon Fresh.
Dining.
Many local restaurants have enabled online ordering through their websites and are offering special menus and promotions during this time; but, you can always find the cuisine you're looking for through restaurant delivery apps like Uber Eats and GrubHub. If you have time to spare and want to cook up restaurant-quality meals for your family, consider meal kit delivery services like Blue Apron, which offers dinners like Romesco Beef &Ditali Pasta and Mediterranean Farro Bowls.
Health.
Now is the time to maintain good health, but if you're not feeling well, call your doctor. Many physicians are using telemedicine to reach their patients right now, but Teladoc is a resource that offers visits with doctors, therapists, and medical experts 24/7.
Remember to stay home and be safe—everything thing you need is just a click away.
About ATG
Advanced Technology Group, Inc. is a premier provider of technology solutions for the community association industry. Founded in 1991, ATG's flagship product is Complete Control for Communities, commonly referred to as C3, and is used to manage the operations of some of the largest and most successful community association management companies in the industry. For more information on ATG and C3, please visit us on the web at www.atgonline.com or call us directly at (877) ATG-5050.