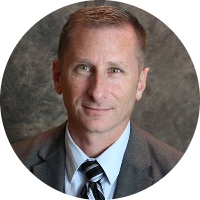 Tony Campisi
Executive Director
Tony had no idea what a community association was when he joined CAI in December of 2003 as Executive Director of the chapter, and the association has grown significantly under his tenure.
Prior to CAI, Tony was General Manager of MidLantic Business Alliance and worked for the Pennsylvania State Treasurer. Tony spent 25 years as an elected political party leader in Pennsylvania and held numerous volunteer roles with various state and national campaigns. In his free time, he enjoys traveling, mostly to Italy, cooking, mostly Italian, and keeping the deer out of his vegetable garden.
Tony lives in Delaware County, in the house he grew up in, with his spouse Raymond, and their two cats Binx and Boo.
Christine Bluestein, CMP, DES
Meeting Planner
Christine has 12 years of experience in Meeting and Event Planning.  Christine earned her Certified Meeting Professional (CMP) certification in November of 2019 and her Digital Event Strategist (DES) certification in June of 2020.
In her free time, she enjoys reading, binging Netflix (who doesn't?), and her newest hobby, diamond art painting (so relaxing and rewarding!).  She also loves to travel and spend time with her family and friends.  In addition, Christine is a condo homeowner and looks forward to learning on a personal level, as well as a professional level, from CAI!
Christine lives in Bucks County with her partner, Brandon, her 8-year-old son, Carter, and their rescued one-eye Pitbull mix, Jonah.
Gabby Grimes
Manager,
Membership & Marketing
Gabby joined Team CAI in January 2020, but she was already familiar with the organization, having been a member and committee leader. In 2018, Gabby won our Rising Star Award and in 2019, she was part of the Team CAI Covenant House Sleep Out Team, who helped raise $33,000 for that worthy cause and were named CAI's Excellence Award winner in the Excellence in Community Service category. Gabby is a musician and enjoys piano, guitar, and singing. In her free time, she enjoys going to the movies and having game nights with her husband Brandon, family, and friends.
Amanda Henderson
Chapter Administrator
As a criminal justice major, Amanda's future could have been with the CIA; instead, she has chosen to work here at the CAI. Funny how things can get jumbled around like that.
Amanda is an experienced scheduler with a passion for organization and planning, and is a master problem solver.
Amanda is married to Jonathon, is a mother to two cats, Penny and Persephone, and many plants. In her spare time, she enjoys getting crafty with ceramics, crocheting, and jewelry making.
Michael Shaw
Communications Manager
Michael came to work for Community Associations Institute the same year the Phillies last won the World Series. Originally from Delaware County, Pennsylvania, Michael has also resided in Delaware and currently lives in South Jersey – all three states represented by the chapter. He and his wife Ashley live in a pink Victorian in enchanting Pitman, NJ with their two dogs – Eleanor Roosevelt and Bogart – and their two cats – Gatsby and Voodoo.
In his free time, Michael is an amateur photographer, freelance logo and graphic designer, and aspiring novelist. He's currently working on several novels including a supernatural suspense story set in a fictional Poconos community association that could definitely benefit from CAI membership!