Community Managers

CAI's Manager Education Program consists of local seminars and national Professional Management Development Program courses designed specifically for the continuing education of community association managers. These programs are especially intended for managers interested in professional development, and those managers who are interested in achieving a CAI professional manager designation or re-certifications.
Visit the chapter calendar of events to find out more information on upcoming educational programs.
All chapter hosted education programs are pre-approved by CAMICB for continuing education credits for re-certification of the CMCA credential. Most seminars hosted by business partner members do not qualify for education credits.
CAI Education Course Catalogue
View CAI's Education Course Catalogue Summer / Autumn 2023 issue, with details on educational programs being presented from July to December 2023. This resource is indispensable for our manager and homeowner members or anyone looking to learn more about the effective governance and management of community associations. Click below to view a digital version of the catalogue.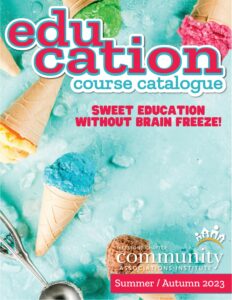 Manager Credentials Resources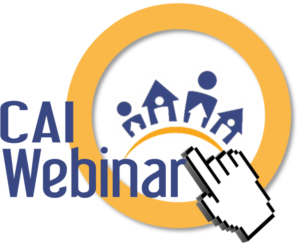 Check our webinar schedule for online education. These one hour programs include live and pre-recorded on-demand programs you can view at any time. Each webinar earns 1 continuing education credit and are $29 for chapter manager members; $45 for manager non-members.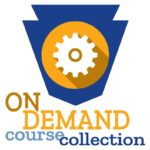 You can also enroll in one of our on-demand course collections, which consist of three one hour webinar topics. The course collections are priced at a discounted rate. Topics include board governance, finance, contemporary issues, and more.
Not a member? Join today and save on all CAI programs.
Professional Management Development Program
CAI's Professional Management Development Program provides the most comprehensive, expert education courses for community managers seeking to increase skills, knowledge, and job opportunities. CAI offers three levels of courses designed to give new managers a knowledge base and experienced managers a deeper understanding of all aspects of association management. Courses are offered throughout the year across the nation.