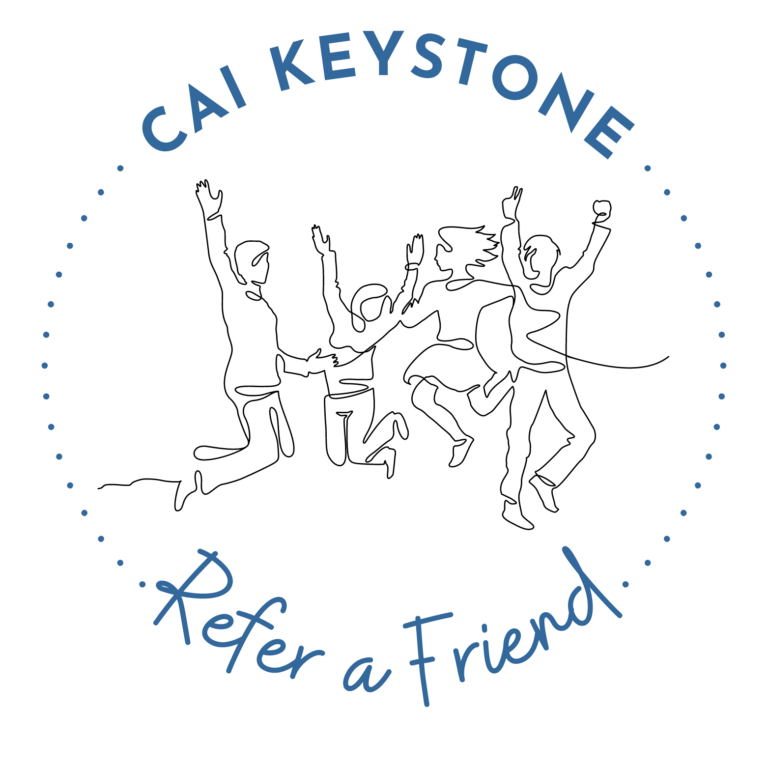 Let's get straight to the point. Refer a friend to join CAI Keystone for your chance to win each month. The more of your prospects that join the chapter the better your chances of earning points and winning!
Did you know that the number one way to attract new members into an organization like CAI is when existing members tell them about their positive experiences?
Meet our 2023 Recruiter Rewards Sponsor.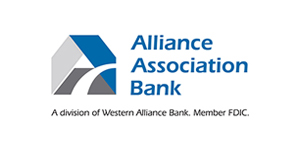 We've teamed up with business partner member Alliance Association Bank in an exciting way! Alliance has signed on as our exclusive 2023 Recruiter Rewards sponsor. They have joined the team and look forward to rewarding our top recruiters with us!
Click here to visit Alliance Association Bank on the web.
Members earn points each time you refer a qualified prospect and when your prospect joins. The recruiter with the most points each month will win a $50 Amazon gift card. The recruiter with the most points by November 15th wins the $500 cash grand prize presented at our Annual Excellence Awards Gala! If you're benefitting from your CAI membership, tell a friend, or us! Refer your new member contacts to us and we'll do all the work.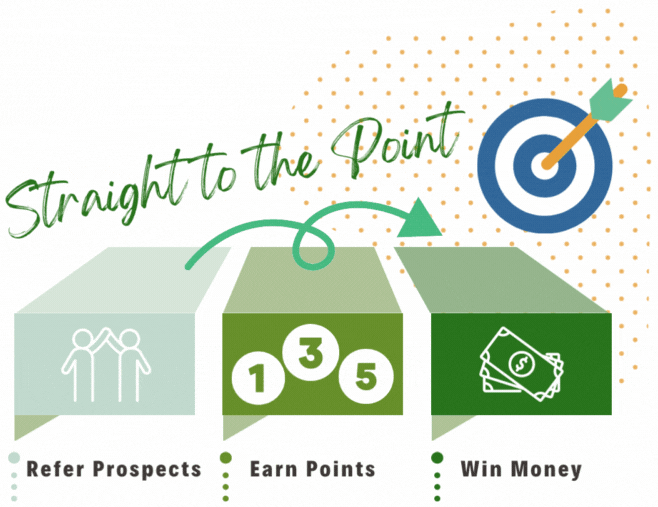 Send Us Your Recruits
Send us your qualified prospects and CAI will do the recruiting for you. A qualified prospect is defined as:
Must be an elected board member in a community association, community association manager, management company or business partner that serves the community association market.
Cannot have been a member of the Keystone Chapter for the previous 2 years.
Homeowners from community associations that are already members do not count.
Have questions? Reach out to Amanda Henderson, Manager of Membership & Marketing, via phone at 267-367-5472 or via email: amanda@caikeystone.org
Complete the Refer a Friend Online Form
Recruit New Members in 5 Simple Steps
Identify Your Prospects
Everyone knows potential members who would benefit by joining CAI Keystone.
Community Associations in  your neighborhood or where friends and family live
Community managers or management companies that are not members
Professionals and contractors who serve your community association
Familiarize Yourself with Membership Benefits
The benefits of membership are many. Certain benefits are more important to different types of members. Familiarize yourself with these benefits by visiting these links:
Benefits of Membership for Community Associations
Benefits of Membership for Managers
Benefits of Membership for Management Companies
Benefits of Membership for Business Partners
Give a Testimonial
You've benefited from membership in CAI Keystone, so share your positive experience with your prospects. First hand success stories are key to convincing others to join.
Provide Contacts to CAI
Once you've identified and spoken with prospective members, share your prospects' contact info with CAI so we can follow up and amplify your message about membership. Send your prospects to Amanda Henderson, Manager of Membership and Marketing at CAI at amanda@caikeystone.org.
Follow Up
A few weeks after your initial contact, follow up with prospects, answer their questions, and encourage them to join, or confirm that they have joined CAI.
Contest Rules:
Must be an active CAI Keystone member to participate.

Recruiters receive credit for new memberships only. Renewed memberships and new board members added to an existing membership are not eligible for recruiter credit.

To receive recruiter credit, new members must provide recruiter information on membership application, via the online join process or hard copy application, or recruiter and/or new member may reach out via email to amanda@caikeystone.org with details of referral.