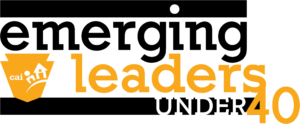 CAI Keystone's Emerging Leaders Under 40 celebrates the unique and passionate leadership of talented young leaders in the chapter, gives them a professional boost to increase their impact and recognizes them as the future leaders of the industry.
Inspiring Professional Leaders
Each year our honorees join a growing alumni network of inspiring professional leaders in the world of community associations and receive ongoing opportunities to network, grow professionally, and promote their achievements.
Honorees receive recognition in the annual class of Emerging Leaders Under 40, a $150 scholarship to be used towards CAI Keystone professional development programs, and an invitation to join the chapter Speakers Bureau and present at chapter programs.
The CAI Emerging Leaders Under 40 program is a project of the chapter's P.U.L.S.E Young Professionals Committee. The 2023 Inaugural Class of Emerging Leaders Under 40 were recognized at the chapter's E2: Engage & Excel Member Experience Event on International Community Association Managers Day – June 13, 2023.
Meet the 2023 Inaugural Class of Emerging Leaders Under 40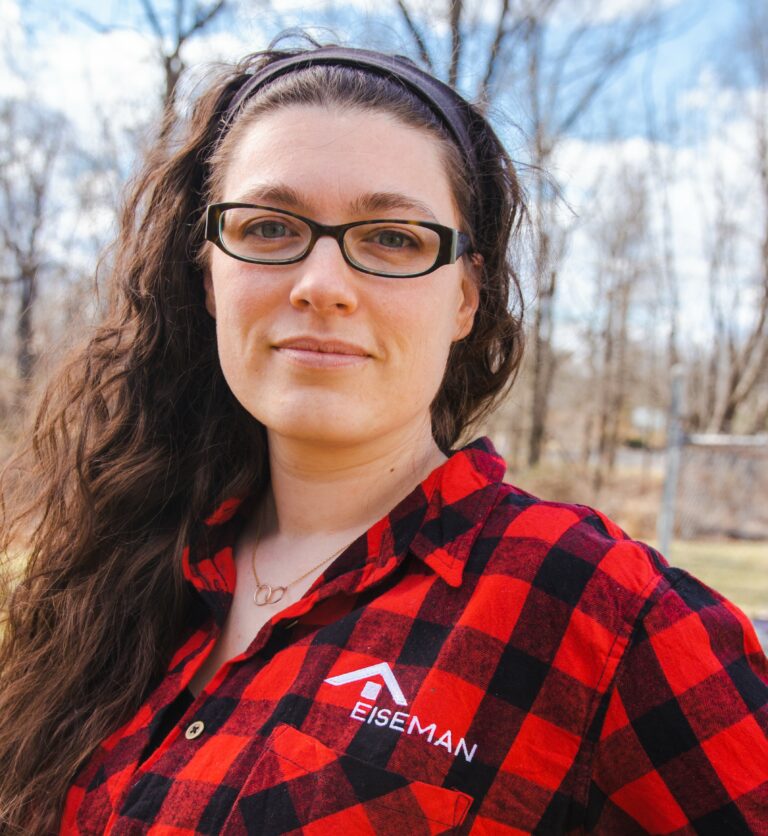 Courtney Dickinson-Mukamuri, EBP
Courtney Dickinson-Mukamuri is a junior partner at Eiseman Construction. Holding the title of Director of Administration and Operations, she focuses on the internal operations of the company as well as the customer service department. She has over 10 years of experience with Eiseman Construction and is an active member of CAI Keystone; holding the Educated Business Partner designation and recently was named the 2022 Chapter Shining Star. Courtney currently serves on CAI Keystone's Awards Committee as Vice Chair & Secretary.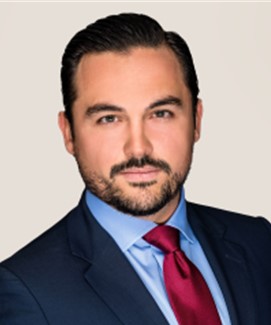 James Doyle, Esq.
James Doyle, Esq. joined Gawthrop Greenwood following a merger with Landis & Setzler and is among 2.5% of attorneys in Pennsylvania recognized by Super Lawyers. Approachable and trustworthy are the traits ascribed to James when community associations rely on him to guide them through their most significant investments. With an association law practice spanning Chester, Montgomery, and Delaware counties, James supports condominium and homeowner associations in all legal aspects, including general counsel, contracts and insurance, transition, governing documents, assessment collection, litigation and more. James currently serves on CAI's Pennsylvania Legislative Action Committee.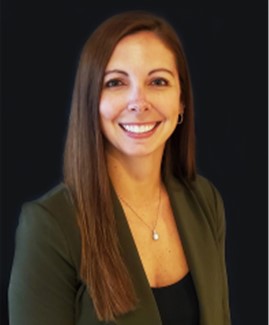 Megan Elgard, EBP
Megan Elgard is the Director of Business Development at The Falcon Group. She has over 10 years of experience in the engineering industry and oversees and inspires the continued growth of The Falcon Group through various marketing endeavors and industries for CT, DC, DE, FL, MD, NJ, NY, PA, VA. She holds the CAI Educated Business Partner Distinction and is the Chair of the Awards Committee for the CAI Keystone Chapter.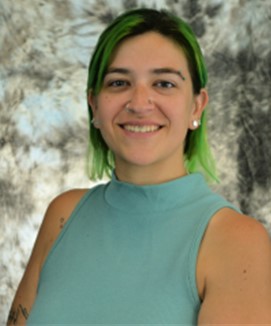 Kara Guerra, EBP
Kara Guerra, Marketing and Education Manager at Servpro Team McCabe, is an accomplished professional with expertise in event planning and graphic design. She is actively engaged in various committees, including local Chambers, is Secretary of the CAI Keystone PULSE Committee, and serves on the board of a local town association: PTIA. Kara is certified in Health and Safety, Hoarding Clean Outs, and Crime Scene Cleaning, demonstrating her commitment to personal development and professional excellence.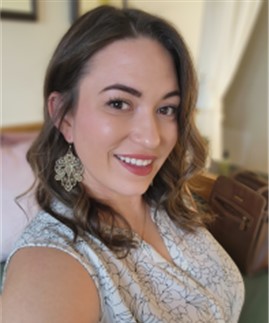 Sarah Hash
Sarah Hash is a property manager with Danella Realty & Property Management. Sarah has 6 years of experience, promoted to manager in March 2022. Her background was in the healthcare industry, where she honed her skills in communication, organization, and creative problem-solving. Sarah believes that these skills are essential in order to be productive in any industry, but especially property management. She is looking forward to earning her professional credentials with CAI and is thankful for all of the volunteer and networking opportunities. Sarah is a member of the chapters Communications & Content Committee.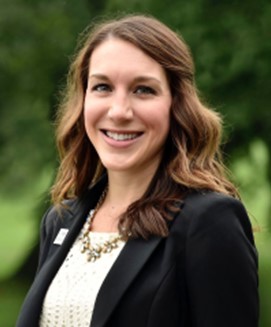 Lauren Kissel, CMCA, AMS
Lauren Kissel is a graduate of Drexel University, with over sixteen years of property management experience. Lauren holds the CMCA and AMS designations. She has been with CAMCO Management for five years and is Director with the company, overseeing a portfolio of associations and their respective managers in the city. In addition, Lauren is a member of the Executive Team at CAMCO and serves on various company committees including Women's Leadership, Charitable Events, and the Budget Team.  
Jack Kopko, EBP
Jack Kopko graduated from Penn State in 2019 with a focus in Labor Relations. He started with Roof Maxx and immediately joined Community Associations Institute in 2020. Jack was awarded CAI Keystone's Rookie of the Year and serves on the chapter's Business Partners Council and is a CAI Member Ambassador!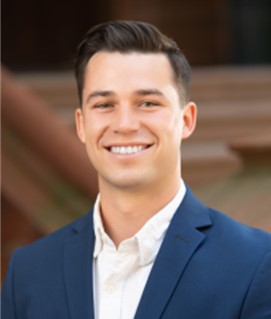 Tyler Logar, EIT
Tyler Logar, EIT is a Senior Project Engineer at Joseph B. Callaghan Inc. (JBCI) with 5 years expertise in building envelope consulting and structural engineering. A 2018 graduate of Rowan University with a BS in Civil and Environmental Engineering, Tyler was a 4-year Men's Soccer Team captain. Tyler holds his FAA Part 107 Remote Pilot Certification and a Level I Thermographer certification and currently Chairs CAI Keystone's PULSE Committee. Outside work, Tyler loves traveling and spending time with family. Residing in East Greenwich, NJ, Tyler eagerly anticipates the arrival of his first child in late September, alongside his wife and beloved dog Nova.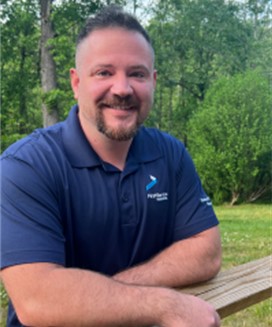 Scott Matthews
Scott Matthews started in the community management business in December of 2018 for FirstService Residential as the Assistant Community Manager of The Country Club of The Poconos South and was promoted to Community Manager of The Glen at Tamiment POA in August of 2020. Community management has been a great fit for Scott as he enjoys helping others and going above and beyond to make a difference in the community. He is extremely grateful for being recognized as an Emerging Leader Under 40!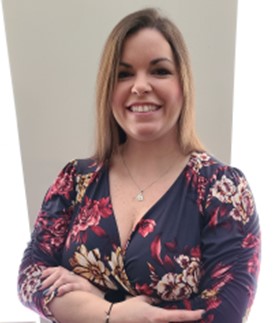 Cindy Queen, CMCA, AMS
Cindy Queen is a Director at CAMCO Management and has been in the industry for 5 years. She has extensive experience in event planning, sales, and operations management. Cindy has been a volunteer on CAI committees since she started at CAMCO and has been an active member of the Keystone Chapter in the Conference and Expo Committee, Member Engagement Committee, and is a newly elected Board Member. She holds her CMCA & AMS Designations and is working on all the pre-requisites for obtaining her PCAM. Cindy is looking forward to continuing to grow and make a positive impact in the industry.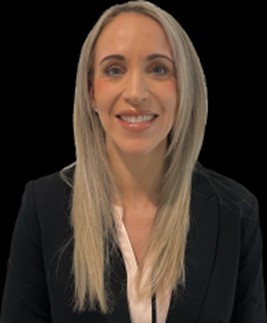 Julia Robbins, CMCA, AMS
Julia Robbins is a Senior Vice President for CAMCO Management Company. She currently holds her CMCA and AMS designations through CAI. Julia also holds a BA in Communications from Temple University. Julia has worked for CAMCO for over five years and manages her own portfolio in addition to providing oversight to multiple Directors and Community Managers. Julia has been in the industry for over 10 years and enjoys the fact that each workday is different.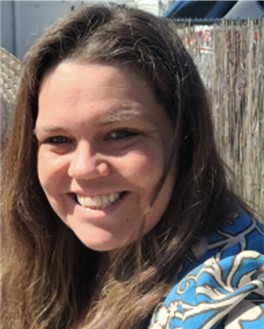 Jessica Stropas, CMCA, AMS
Jessica Stropas, CMCA, AMS started her journey as a Community Manager in 2014 as an Assistant Community Manager. Nine years into her adventurous journey, she is now a Community Director with Associa Mid-Atlantic, not only helping to bring a positive impact and meaningful value to every community she manages, but also having the privilege to coach a great team of young professionals into a wonderous successful career. Jessica is excited to see their bright future!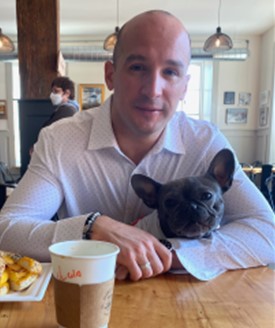 David Velasco, EBP
David Velasco is a dynamic CAI Advocate. He has been a member of various chapters for over 7 years and continues to support business partners and communities throughout the region with advocacy and innovative communication. He has helped businesses across the country gain visibility and clients with the Linkedin Video Webcast Community Association Car Chat, which has been running for over 2 years, with 123 episodes and counting. David is also known as the broker that makes insurance not boring and as the Keanu Reeves of insurance. If you want to know what that means, don't hesitate to ask him! David is a previous Business Partners Council chair, and continues to serve on that committee.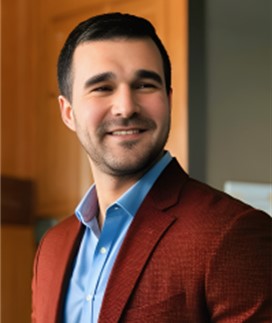 Michael Vennitti, EBP
Michael Vennitti, the dedicated Owner and Co-founder of Fresh Foam, is revolutionizing the Community Association Industry with his unique cleaning services. His business stands out for its exceptional service and impressive results, simplifying property maintenance with innovative, recurring service systems. Michael's commitment to the industry is evident through his four-year tenure on the chapter's Business Partners Council, where he currently serves as Chair. Emphasizing work-life balance and excellence, and fortified by an EBP and multiple IICRC certifications, Michael's influence in the industry is substantial and growing.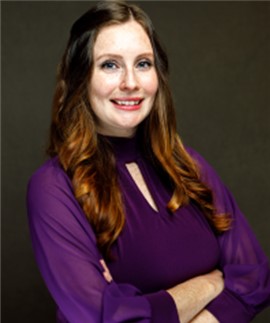 Josephine Lee Wolf, Esq.
Josephine Lee Wolf is an associate attorney with the law firm of Clemons, Richter & Reiss.  She specializes in community and condominium association law, and has experience with assessment collection, document interpretation and amendments, covenants enforcement, transition issues, contract review and disputes, and associated litigation. Josephine is a former chair of the Content & Communications Committee and serves on the PULSE committee.
2024 Emerging Leaders Under 40 Nominations
Stay tuned for the opening of the 2024 nomination window, coming in Winter 2023. Before making a nomination please be sure to thoroughly read and understand the Eligibility Requirements and the Nominations, Qualifications and Judging information below.

Eligibility Requirements
Eligibility Requirements
Must be a member of the CAI Keystone Chapter at the time of their nomination.
Must be under 40 years of age as of December 31st in the year of their nomination.
Must have made significant achievements in their career in the previous year of their nomination.
Must have substantial involvement in community service outside of the performance of their day-to-day job.
In addition to the above, five extra points will be earned in the nomination scoring process for each of the following:
Nominee is a volunteer with the CAI Keystone Chapter.
Nominee has achieved any CAI professional designation or has earned the Board Leader Certificate.
Nominee has attended a minimum of 5 CAI Keystone events in the previous 12 months.
Nominations, Qualifications and Judging
Nominations
The Nominating period will open March 1st and close April 15th each year.
Nominees must be individuals, not organizations. Only one individual can be nominated per nomination. Nominations that include more than one individual will be disqualified.
Individuals can nominate multiple people using separate nominations.
You may nominate a member from your own organization, but these nominations count only if each nomination from your organization is matched by at least one nomination of someone outside your organization. If this requirement is not met, your nominee will be disqualified.
You do not need to be a member of CAI to make a nomination.
Self-nominations are encouraged.
Individuals who were previously nominated but did not win may be nominated again.
Nominations will only be accepted using the online nominating form on the CAI Keystone website.
Incomplete nominations will be disqualified.
 Nominations will be judged by an independent group of judges not affiliated with the CAI PULSE Committee. Judges may include three volunteers from the CAI Keystone Board of Directors, two chairs of other CAI Committees chosen by the board or staff and not affiliated with any nominee or member of the CAI PULSE Committee; and/or three members of other CAI Chapters' young professionals committees.
Multiple people from the same organization can be nominated. However, with the exception of community association management companies, only one nominee per organization will be selected for inclusion in the class of Emerging Leaders Under 40.