Signature Education Conferences
No one has the power to convene community association managers and homeowner leaders like CAI.
CAI Keystone's signature conferences are must-attend events for community managers and homeowner leaders seeking knowledge on best practices, industry standards, state laws, and all the information one needs to effectively manage and govern your condominium, cooperative or homeowner's association.

State of the Industry Breakfast
Typically held at the prestigious Union League of Philadelphia, the annual State of the Industry event addresses trending topics of the day on community association management and governance. The event includes a mini trade show with event sponsors. This event kicks off the educational year in January. View details and register to attend the 2023 State of the Industry Breakfast.
Spring Managers Symposium

This early Spring educational conference is geared towards professionals managing condominiums, cooperatives and homeowner associations and offers an opening and closing keynote, breakout sessions and networking opportunities.

Community LIVE!
CAI Keystone's annual conference and expo features an opening keynote speaker, breakout educational sessions for all member types, networking parties, and over 130 exhibit booths in the Association Solutions marketplace. The event takes place in the Spring.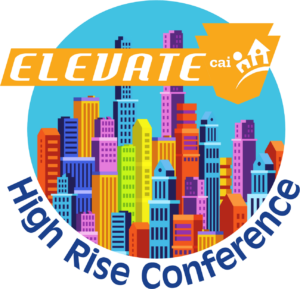 Elevate High Rise Conference
A one-day conference in June for those who manage and govern mid- and high-rise buildings. The event includes a site visit to a high-rise building, opening and closing keynote, breakout educational sessions, and networking.
Keystone Education Conference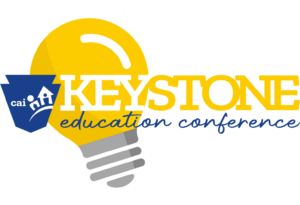 Held each October, the Keystone Education Conference presents a networking and educational opportunity for all member types. The program includes an opening and closing keynote, with concurrent educational tracks for community association managers, homeowner leaders and business partners.
To learn more and to register for these or any CAI Keystone event, please visit our event calendar at this link. 
Interested in presenting an educational session at a CAI Keystone event? Submit your topic via our Call for Presentations.