CAI's Awards Committee will be spending the next few months highlighting the various awards presented during the chapter's annual Excellence Awards Gala each year by focusing on recent award winners. To get the ball rolling, let's take a look at the Chapter Rookie of the Year award and 2022 recipient Maria Mikowski!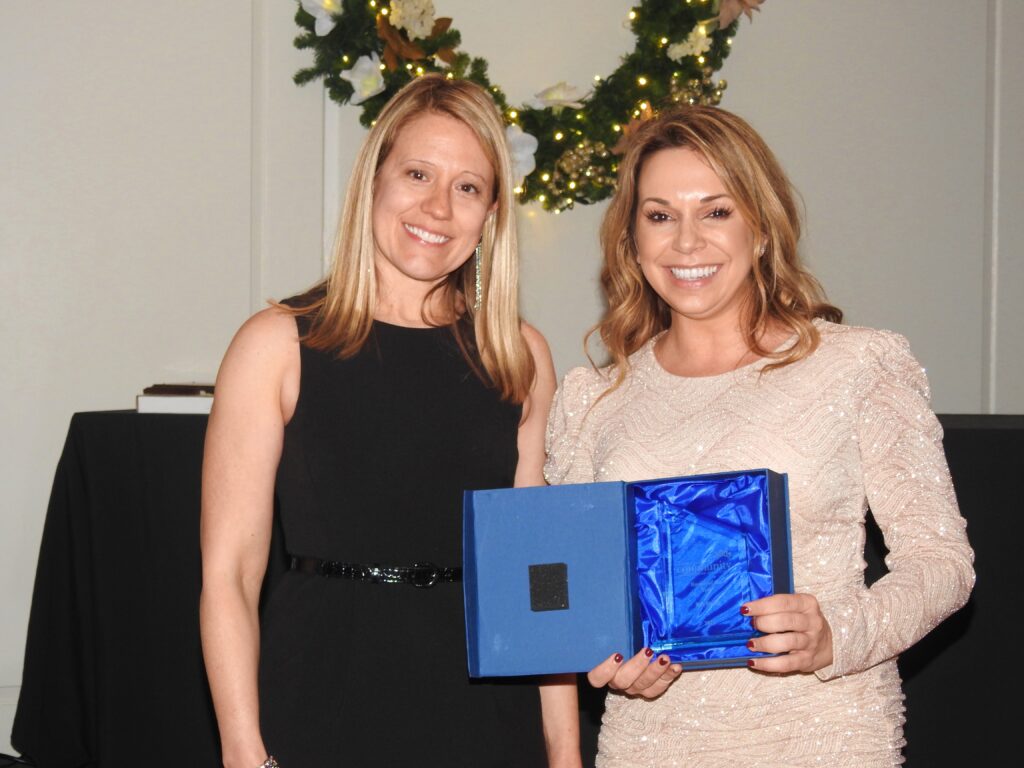 The Chapter Rookie of the Year award is given to a member of CAI in their first year of volunteer service with the chapter who has displayed extraordinary commitment, leadership, and contributions to the chapter. 2022 award recipient Maria Mikowski works for Unlimited Restoration in Philadelphia as the Business Development Representative and has been with the company since March of 2022. She joined CAI Keystone at the recommendation of her boss who told her how great the organization was, the events, etc. and encouraged her to join. In April of 2022, Maria volunteered for the chapter's Communications and Content Committee, and the Gold Star / Communications and Content Sub-Committee. Now in her second year of service, Maria continues to pursue additional volunteer and leadership opportunities within the organization, becoming a member of the Gold Star committee for 2023.
When asked how she felt about winning the award Maria said, "it was very humbling, such a huge honor." Maria went on to say that she smiled all night and spent the rest of the evening on cloud 9!
When asked how CAI has helped her with her job, Maria said, "I have a better understanding of what property managers go through on a day-to-day basis and I'm learning how I can help them with property damage."
What Maria has enjoyed most since joining CAI Keystone is, "getting to know all of the welcoming members and playing cornhole at the most recent golf outing, while making some great connections and friends." Maria also participated in the inaugural PA LAC Ladies on the Links Golf Invitational, Community Live! expo, and enjoys the networking events throughout the year.
We all look forward to working with Maria at all upcoming CAI Keystone events.
Shout out to Maria's boss, Robyn, for her help with this article and keep your eyes peeled for well deserving nominees when nomination season opens later this year!
ABOUT THE AUTHOR
Sue Mitchell is Office Administrator for Bustamante Engineers, Inc. and serves as a member of CAI Keystone's Awards Committee. She can be contacted via email at: sue@bustamanteeng.com.