[Sponsor Content]
Get to know Lawley! One of our newest business partners, Lawley joined Keystone CAI in 2021 and became a Platinum Premier Partner with the chapter this year.
Company Basics – Lawley Insurance
Principals of company: William Lawley, Jr., Mike Lawley, Christopher Ross
Year company was founded: 1955
Number of Employees: 450
States in which the company operates: Offices in NY, NJ, CT, Broker in all 50 states.
Company Contact Information
Ross-Rutman-2021-ProfessionalAddress: HQ-361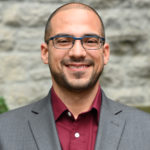 Delaware Ave. Buffalo, NY 14202 | NJ Location-256 Columbia Turnpike, Suite 201, Florham Park, NJ 07932
Phone #: General – 1.844.4LAWLEY | Ross Rutman, NJ – 973.937.6172
E-mail address: marketing@lawleyinsurance.com rrutman@lawleyinsurance.com
Website: www.lawleyinsurance.com
Company Narrative
Founded in 1955, Lawley is a Top 50 Independent Insurance Broker, offering full-service insurance, employee benefits, and risk management consultation to businesses and individuals across the US. Founded by Edna and Ray Lawley, Lawley was built on a foundation of deeply-rooted family values and strong business ethics. Following Ray, William Lawley, Sr. became the catalyst for expanding the organization's capabilities and footprint. Now, a third-generation family business, you can still see the fundamentals in our practice and people.
With locations across NY, NJ, and CT, Lawley is proud to have 450 insurance professionals dedicated to protecting assets in all 50 states. While many insurance brokers focus only on price, Lawley focuses on both the bottom line of our clients and the valuable partnership forged between the Lawley team and the individuals, families, and organizations with whom we work.
Lawley maintains 300 carrier relationships across our footprint to help place business in the right direction for our clients. We take the time to understand your needs so we can deliver the protection you deserve.
Brag About It
Insurance is complicated enough, not to mention that protection solutions change based on industry. That's why Lawley has developed industry specific teams to focus on the unique needs of our clients. We have teams that specialize in real estate, construction, nonprofits, healthcare, personal insurance, cybersecurity, employee benefits, Medicare, and more. Approaching protection this way ensures that our clients work with a team at Lawley that can speak their language and protect everything they've worked so hard to build.