by Josephine Wolf, Esq. | Clemons Richter & Reiss, P.C.
Although change is a normal (and inevitable) facet of virtually every aspect of our lives, it can sometimes be difficult to navigate. When it comes to our professional world, change can seem unsettling, daunting, and even overwhelming, even in the best of times. Whether it is accomplishing a promotion, transferring to a new department, starting a new job or career, dealing with changing mandates/regulations, or working with a new employee, steps can be taken to meet change head on and successfully. Below are some tips and strategies when dealing with professional change.
1) Patience
Maintaining patience with not only ourselves but our employers, co-workers and the process itself while navigating new waters is important. It will take time for all involved to adapt to changing circumstances. Allowing ourselves to take the time to get familiar with a new environment will always pay off in the end.
Adjustment takes time and energy. Recognizing this, and trying not to rush or force the process, will get you one step closer to your professional goal.
2) Always Ask Questions
Communication is vital when there are workplace changes. In order to ensure you and your team are on the same page, questions are always helpful. Setting specific dates and times for meetings regarding transitions may prove to set up the perfect environment for questions to be asked and answered, and for communication to continue moving toward a seamless transition.
3) Seek a Mentor
Seeking a contact within your workplace or within an associated professional organization (such as CAI) to assist you with the culture of the workplace, recommend professional resources in your field, and/or instruct on further educational opportunities can be extremely beneficial. A mentor can always guide you with any workplace transitions that they may have previously experienced directly.
4) Maintain Professional Relationships
Especially with change, it is ever important to continue to maintain and expand your professional network. Take the time to keep in touch with the co-workers you previously worked with, there could be a mutually beneficial opportunity down the road to reconnect in a professional setting!
With change comes the chance to expand and evolve- embracing change with a positive disposition will only enhance your professional journey and growth!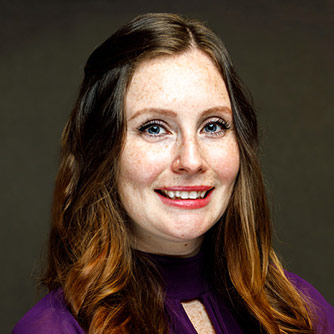 ABOUT THE AUTHOR
Josephine Lee Wolf, Esq. is an associate with CAI Keystone Diamond Partner Clemons Richter & Reiss, P.C. Josephine is a summa cum laude graduate of West Chester University, where she received a Bachelor's of Science Degree in Criminal Justice in 2010. Thereafter, she attended Widener University School of Law, graduating magna cum laude in 2013. She was admitted to the Bar of the Commonwealth of Pennsylvania and State of New Jersey in 2013. Ms. Lee formerly served as chair of CAI Keystone's Communications & Content Committee and is currently a member of the chapter's P.U.L.S.E. Young Professionals Committee. She can be contacted via email at: jlee@clemonslaw.com.