Kelly Tetreault, Eiseman Construction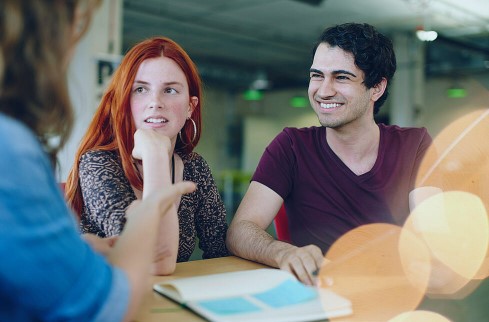 No matter what stage you are in your career, whether you are well established with the skills and network to prove it, or are just breaking onto the industry scene, everyone can benefit from mentorships. The overt benefits of a mentorship relationship are career advancement, learning, and growth. However, mentorship has proven to have much wider benefits including increased fulfillment and satisfaction at work, boosted productivity, and even improved industry culture.
How to find a mentor?
Your workplace may already have an established mentorship program, which is a great way to start! But don't be intimidated if you need to seek a mentor out yourself. It is possible with some preparation and definitive intentions.
Step 1: Identify your reason for wanting a mentor. Be specific about goals and what you want to gain from the experience.
Step 2: Look for leaders in your industry who you admire and think you could learn from. Think about who you may be compatible with from a teaching standpoint, and who has mastered skills you are pursuing. Make sure that they are willing to invest the time and effort and are committed to being authentic.  
Step 3: Muster up the courage to ask! Be clear about your intentions and explain why you chose to ask them. Reaffirm your enthusiasm to put in the necessary work. Even if this person is not able to mentor you, they may be able to use their network to connect you to someone who is a good fit. Practice also makes perfect, so the next time you ask, you will already have the experience under your belt.
Why be a mentor?  
They say that the best way to learn something is to teach it! Mentees are not the only ones to gain from the mentorship relationship. And you don't have to be the biggest boss to share your experience and knowledge.  Mentoring gives you the opportunity to improve your communication skills. You must successfully disseminate information and practice active listening as you teach a mentee. There are also new perspectives to gain from collaborating that can even improve your own skills! It also never hurts to further establish yourself as a leader and give back to the industry overall.
With so much to gain from a mentorship relationship, from growth opportunity to skill sharing, working together seems to be the way to a thriving industry for all. 
ABOUT THE AUTHOR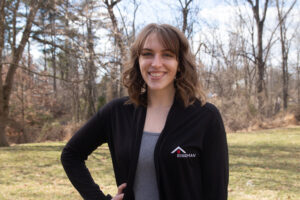 Kelly Tetreault has been the Office Administrator at Eiseman Construction for five years handling everything from accounts receivable to customer service. Her goal is to make the entire roofing process as smooth and relaxing as possible, from start to finish using Eiseman's core values of integrity, respect, family, and community. Kelly is the CAI Pulse Committee Secretary. If you see her at CAI events, she is most likely chatting or dancing, two of her favorite things.