Approximately 125 Philadelphia residents descended upon City Hall on Thursday morning, March 16, 2023, to let their voices be heard in opposition to Bill 220299. The Bill would require the installation of fire sprinkler systems in all existing high-rise condominium, cooperative and apartment buildings (buildings higher than 75 feet), costing unit owners and renters between $20,000 to $50,000 per unit. Beyond the impact on both market-rate rental housing and individually owned condominiums, this bill could devastate affordable housing in the city due to the astronomical cost of compliance.
The assembly of opponents to the Bill, which included CAI Keystone Executive Director Tony Campisi, Pennsylvania Apartment Association CEO Carol Christner, MSA, CAE, Vice President of Government Affairs Andre Del Valle, and  Philadelphia co-op and condo community managers and property owners, received widespread local media coverage.
Additionally, a group of about 20 condo owners gathered in Councilman Mark Squilla's office to question him about the Bill. Councilman Squilla is the primary sponsor of the legislation, which threatens seniors on fixed incomes, first time homebuyers, and other residents who have said the Bill might force them to sell their units and leave the city.
This is CAI advocacy at work.  Links to some of the coverage are provided below:
WHYY: Philly property owners push City Council to kill sprinkler bill for high-rise buildings
NBC 10: Locals Concerned About Proposed Sprinkler Bill That Could Raise Rent and Cost Thousands
ABC 6: Bill requiring automatic sprinklers in Philly high-rises faces opposition
WHYY Radio: 
Segment 1: https://muckrack.com/broadcast/savedclips/view/7xSNQjeQ0b
Segment 2: https://muckrack.com/broadcast/savedclips/view/K6UHtSjEbC
Yahoo! (syndicated from CBS): Protest of Philadelphia sprinkler bill in front of City Hall
Plan Philly Tweet:  https://twitter.com/PlanPhilly/status/1636456317585084417
Below are some photographs from the event.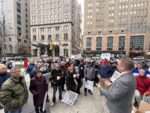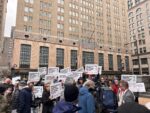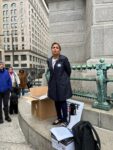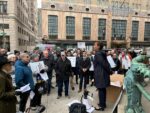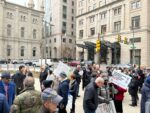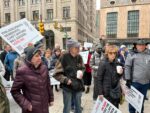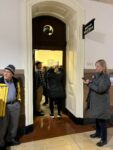 Click here to learn more about the proposed Bill and sign a letter to City Council opposing its passage.