Over one hundred dedicated CAI Keystone volunteers gathered this morning at Green Valley Country Club in Lafayette Hill, Pennsylvania for the official start of the chapter new year – the 2023 Committee Leadership Retreat. A record 148 members have signed up to participate on a volunteer committee in 2023, including 45 first time volunteers.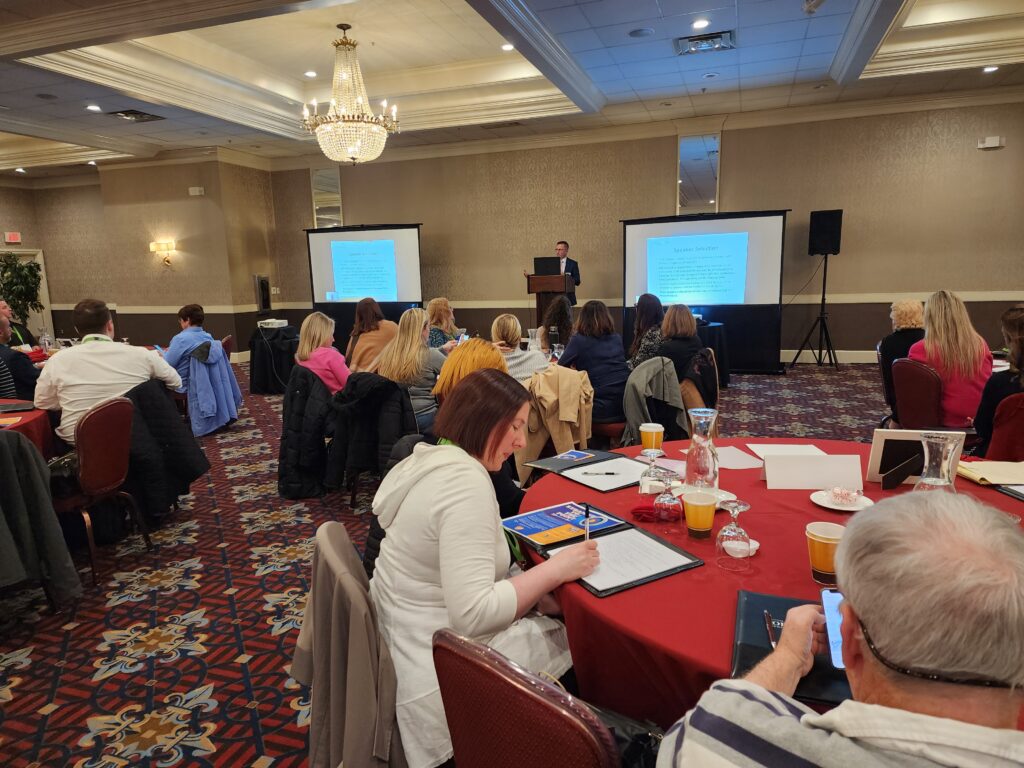 The session kicked off as seasoned and rookie committee members alike were greeted virtually by 2023 Chapter President David Dahan, Esq. who was excited by the large turnout and the prospects for the year ahead. Chapter Executive Director Tony Campisi reviewed the chapter's 2023-2024 Strategic Plan, highlighted some exciting new events, and reviewed committee policies and expectations before moving into the teambuilding event.
For the teambuilding event, each committee was asked to come up with a watchlist of television shows and / or movies that would define their goals and objectives for the coming year. Here are some of our favorite submissions: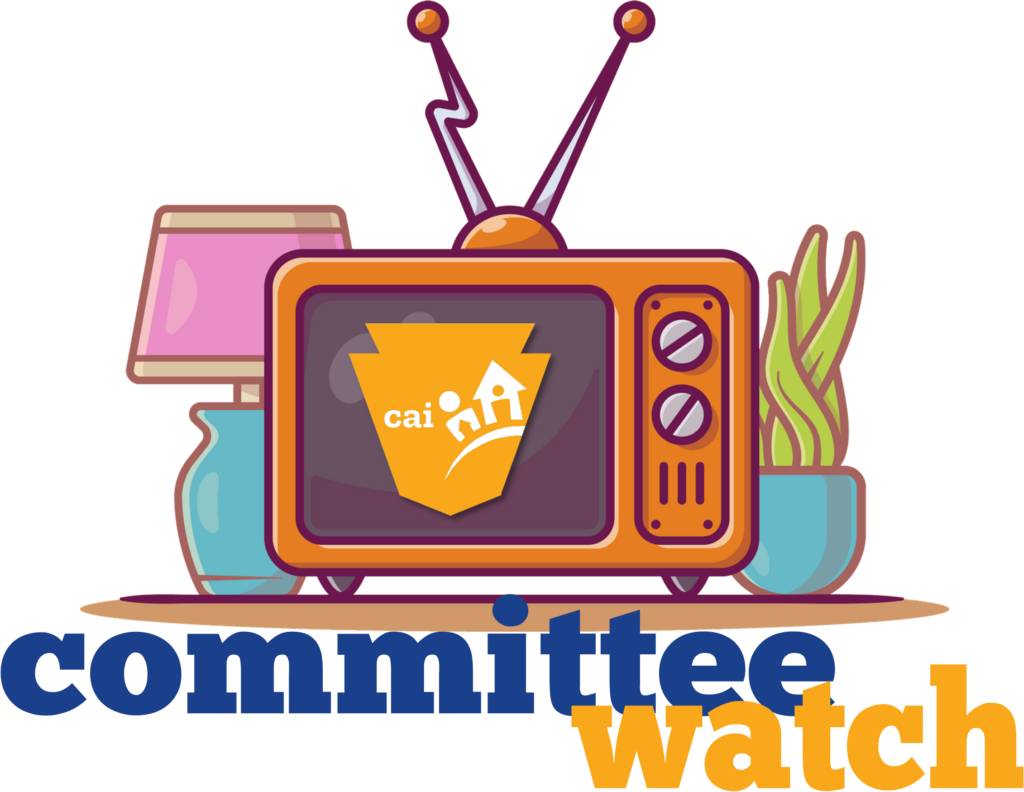 Most Original Submission – Pocono Mountains Regional Council
Not only did the Pocono Mountains Regional Council provide a fun list of movies and television shows, they also worked them into a story for the rest of the group, earning them a nod for Most Original Submission! Here's what they said: "The Property Brothers went into The Office after attending The HOA seminar at Abbott Elementary. At the seminar they met with a bunch of Friends and had a Cheers moment at the bar celebrating their 50th anniversary, proudly posting a selfie on The Social Network."
Here are some other fun submissions:
Awards Committee
SAG Awards
America's Got Talent
Squid Games
Business Partners Council
Office Space
Paw Patrol
Animal House
Central PA Regional Council
Won't You Be My Neighbor?
Over the Top
Communications & Content Committee went with an all reporting theme, including:
All the President's Men
The Mary Tyler Moore Show
Broadcast News
Alaska Daily
Conference & Expo Committee
The Office
BioDome
Gold Star Committee
Best in Show
American Idol
The Crown
Golf Committee picked all golf movies, of course, but two stood out
Caddyshack
Happy Gilmore
Homeowners Committee
Survivor
Everything Everywhere All At Once
This is Us
Keystone Executive Retreat Committee
Remember the Titans
Managers Committee
Eight is Enough
Property Brothers
New Jersey Regional Council
The Sopranos (obviously)
Rudy – the council said, "nothing is impossible if you put in the work."
Apollo 13 – the council said, "teamwork under any situation / collectively solving problems."
PULSE Committee
National Treasure (look for exciting information about CAI Keystone's National Treasure Hunt coming soon!)
Grown Ups
Role Models
Young & Hungry
With creativity like this, there's no doubt CAI Keystone members are in for a fun and exciting year! Don't miss a minute. Be sure to visit our calendar and register for upcoming events.