EDITOR'S NOTE: A version of this article appeared on Associa's blog and is shared here by permission. See the end of this article for more information about Associa and Associa Mid-Atlantic, AAMC.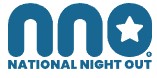 Hosted by the National Association of Town Watch (NATW), National Night Out (NNO) is an annual community-building campaign that promotes police-community partnerships, neighborhood camaraderie, and safer communities. Each year, millions of neighbors join in NNO events across thousands of communities—managed or not—from all 50 states, U.S. territories, and military bases worldwide.
With many free resources at your disposal and providing a valuable way to build connections, offering an NNO event in your community is not only easy, but also shows the board's commitment to the safety and well-being of all residents. Read on to learn more about NNO, how to host an event, and more.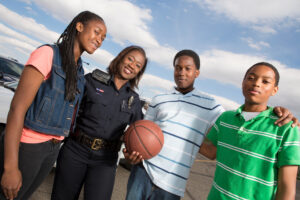 About National Night Out
Seeing a need to involve both community watch groups and community members in neighborhood safety efforts, the NATW started National Night Out. NNO began in August of 1984 through an already-established network of law enforcement agencies, neighborhood watch groups, civic groups, state and regional crime prevention associations, and volunteers across the nation. The first-annual NNO included 2.5 million neighbors across 400 communities in 23 states. Now, it involves 38 million neighbors across 16,000 communities in all 50 states.
Six Steps to Hosting a National Night Out Event
The NNO campaign enhances the relationship between neighbors and law enforcement and brings back a true sense of community. Communities host various events, including parades, movie nights, block parties, potlucks, and more, in partnership with local officials and agencies. Many neighborhoods also facilitate visits from emergency personnel and police and fire departments and provide information and demonstrations about youth safety and crime prevention. Planning an NNO event is simple—and rewarding. Complete the following steps to perfectly execute a successful event.
1. Plan the basics
Determine the time, location, scale, and budget for your event. National Night Out is held on the first Tuesday in August and the first Tuesday in October for Texas and several other states. This year, NNO is on Tuesday, August 2, 2022, and Tuesday, October 4, 2022. Event ideas include:
Front porch parties
Bike and wagon parades
Concession stands
Movie nights
Photo booths
Charity activities
Scavenger hunts
Ice cream socials
Book exchanges
Neighborhood awards
Potlucks
2. Register with NATW
All NNO events must be registered through NATW. Registration is free, and NATW supplies resources to help support and plan your event.
3. Recruit volunteers
Committed volunteers are the backbone of a community association. Form a committee or assemble a team of volunteers to plan the event, communicate with residents, reach out to partners, assist the day of, and clean up. Assistance from your community's manager is also encouraged.
4. Reach out to local agencies
Invite first responders and local agencies and officials to attend your event and get to know residents. Consider reaching out to the following:
Law enforcement agencies
Public safety agencies
Fire department
Schools
Mayors, city council members, commissioners, etc.
Be sure to get in touch with these agencies as soon as possible. Many areas have multiple events and have to divide up resources.
5. Contact local vendors
It's also a good idea to invite local vendors to participate in your event. Many vendors are happy to offer sponsorship in exchange for publicity. Consider reaching out to the following vendors who partner with your community:
Pest control
Landscaping
Maintenance
Security
6. Communicate your event
Inform residents about the upcoming NNO event. Post event fliers in common areas, send email messages, and leverage other communication channels. Invite all residents to attend and market NNO as a way to connect community members with local law enforcement and engage in critical dialogue about the safety of neighborhoods and communities.
Benefits of Hosting a National Night Out Event
All communities are encouraged to host NNO events. These neighborhood gatherings provide a great opportunity to bring communities and local law enforcement together under positive circumstances. Additional benefits of hosting an NNO event include:
Increased community camaraderie.
NNO events promote a sense of community, as they encourage neighbors to gather, meet one another, and mingle.
Enhanced relationships with local agencies.
Open communication, continued conversation, and relationship building with local agencies and community residents are more important than ever.
Educational opportunities. 
Many communities use NNO events to educate everyone on key community issues, such as drug prevention and crime awareness.
Improved vendor relationships.
Vetted community vendors and partners enjoy attending events and making connections with residents.
About Associa & National Night Out
Associa is entering their eleventh year as the only national property management sponsor for National Night Out. As a national sponsor for NNO, Associa promotes and engages in celebrations with millions of neighbors in thousands of communities across the United States. Their role is to help their  managed communities facilitate successful neighborhood gatherings in their associations. For more information about hosting an NNO event, contact Associa's corporate citizen program specialist, Anne Brumbalow, at abrumbalow@associa.us. The registration deadline for Associa is July 12, 2022.
Visit Associa's blog at: 
https://hub.associaonline.com/blog
Visit Associa Mid-Atlantic, AAMC at:  https://www.associaonline.com/locations/associa-mid-atlantic