The Coronavirus pandemic has forced us all into a new normal as social distancing, mask wearing, frequent hand washing, and temperature checks become integral parts of our every day. In the midst of that new normal, more and more residents are working from home and beginning new exercise programs, creating increased pressure on multifamily fitness facilities. The fact is, your gym wasn't designed for this! So how can you adapt your set-up, offerings, and regulations to keep your residents safe while reopening your multifamily gym? 
Should I reopen the fitness center in my multifamily community?
The first thing to consider is your state and local regulations. If you are legally allowed to reopen your multifamily gym, we recommend reopening with strict hygiene regulations and some repositioning of your existing equipment. 
Multifamily fitness facilities should expect that the work-from-home movement will increase demand, and their property managers should prepare for that increase by redesigning traffic flow, instituting multiple layers of sanitation, and expanding the range of services they offer. Your multifamily gym offers a safer, more convenient, and more accessible way to exercise as residents look to boost their immunity and burn off the stress of this worldwide pandemic. 
What are the restrictions for reopening multifamily GYMS in the South Vs. The Northeast?
We are already seeing the slow reopening of many multifamily gyms in numerous southern states. With appropriate design and hygiene procedures in place, residents feel safe to exercise and grateful for the opportunity that their fitness facilities offer. See when your state will begin to reopen.
How can I redesign my floor plan and improve traffic flow to account for social distancing?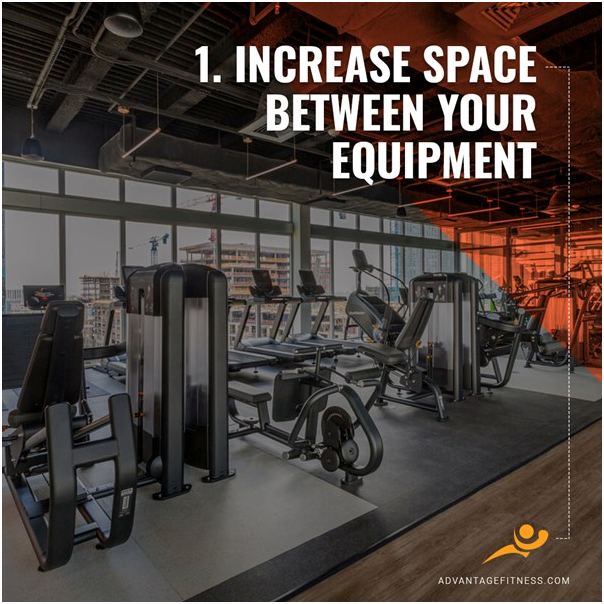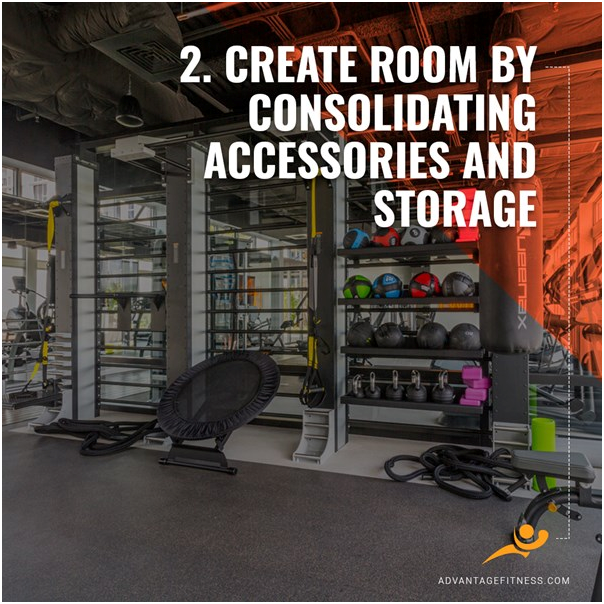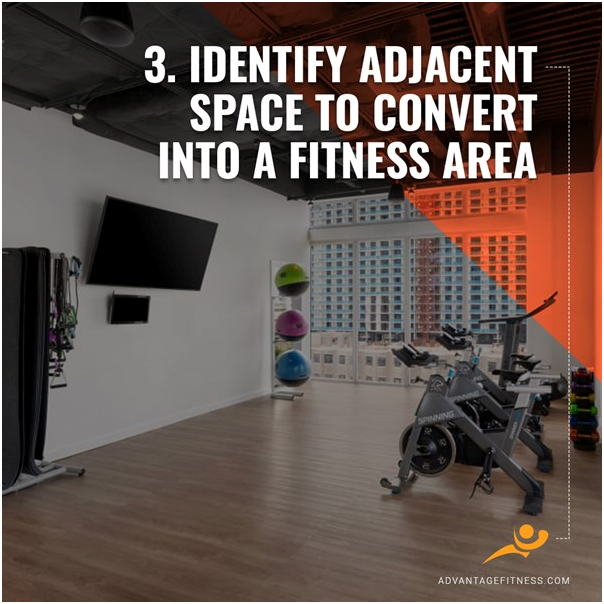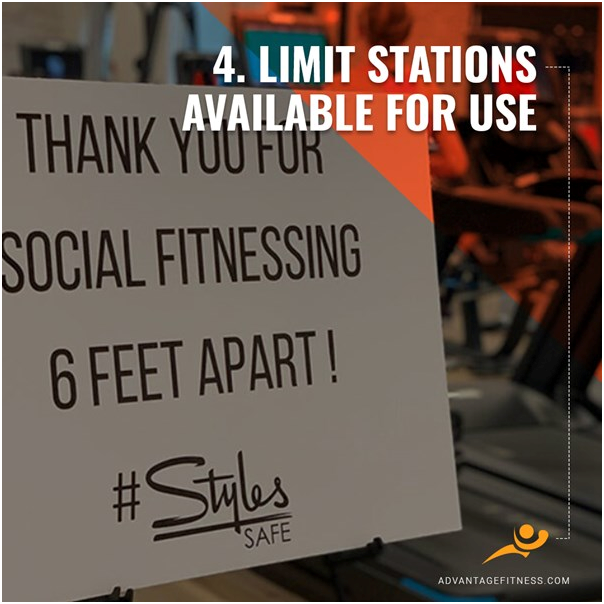 Consider your current floor plan and how you might reposition equipment to meet the demands of social distancing. Many pieces of equipment have a single purpose, and most residents will use the same 2-4 pieces during their workout. We encourage property owners to consider the ways they might reposition each piece of equipment so that residents can use a pre-designed and intentional set of exercise equipment in a single exercise session. 
It is also important to think about the traffic flow within your fitness facility. What is the safest way for residents to enter and exit? How should they move throughout the space to minimize contact with other residents? Use floor tape, wall signs, and even videos or mailers to communicate your new expectations and procedures. Many gyms have already decided to restrict exercise spaces and equipment to residents only, excluding their guests at least until proper sanitation procedures are firmly in place.
See how we help design state of the art fitness facilities to meet individual needs.
What new tools and hygiene standards should I put in place to keep my residents safe?
A professional cleaning service is an absolute must for all fitness facilities. If you hire a third-party cleaning crew, increase the frequency of their visits and verify that they are using antiviral cleaning products. We highly encourage electrostatic sprayers and encourage property managers to perform regular walk-throughs during the day. These walk-throughs will ensure hygiene standards and enforce your new code of conduct for residents.
We recommend that property managers keep multiple stations of gym-focused wipes in high-visibility areas, including outside the gym's entrance for residents to use while opening the door.
Don't forget to consider your flooring as well. In general, rubber flooring is the easiest to keep clean and is considered best-practice for modern multifamily gyms. Use a wet mop to clean and sanitize your floor every day. See the variety of flooring options available to keep your facility clean and functional.
How long will this be the new normal?
No one knows how long this new phase in multifamily gym demand will last. In the past few years, we have already seen a drastic increase in residents' desire to exercise at home and a corresponding decrease in traditional health club membership. This means that property managers have a great opportunity to build, maintain, and redesign their multifamily fitness facilities for high-efficiency long-term demand. See how ASF can help you with your multifamily gym needs.
About the author 
Advantage Sport & Fitness provides professional fitness space design consultations and a full selection of premium fitness equipment from the best brands in the industry. Since the company was founded in 1987, they have grown beyond the role of a fitness equipment distributor, becoming the full-service partner you can trust to design, equip, install, maintain and support your fitness space. Learn more at www.advantagefitness.com.