Welcome to this episode of Community Matters podcast, where we discuss issues important to managing and governing condos, cooperatives and homeowner associations.
Today's episode offers listeners a terrific apportunity! Today's guest is Beth Z – Your Nerdy Best Friend. Beth is an author and professional speaker who filters through thousands of tech tools to help you save money, time and your sanity. Beth Z shares her best tech tips via books, presentations coaching and social media.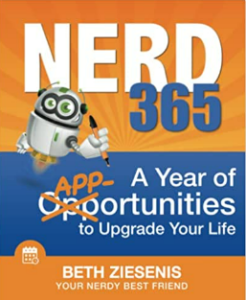 Community Matters is available in the iTunes store, on Google Play and on Spotify. Subscribe there or download the podbean app and be the first to receive notifications when new episodes are posted.
Click here to purchase the book Nerd365: A Year of APPortunities to Upgrade Your Life.