David J. Byrne, Esq. | Ansell Grimm & Aaron, P.C.

Associations can usually, simply, navigate and handle a resident's request that he be exempt from a pet-related rules when the animal in question is a "service" animal (i.e., seeing eye dog). Associations find a resident's request, in that regard, that he be exempt from pet-related rules when the animal is an "emotional support" animal more challenging. In Pennsylvania, a resident's request concerning an "emotional support" animal is subject to both its Human Rights Law and the United States Fair Housing Act. The elements, points and standards are applied similarly.
In order to procure an emotional support animal-related exemption, a resident must prove, by a preponderance of the evidence that: 
(i) he is suffering from a disability as defined; and, (ii) reasonable accommodation of his disability might be necessary to afford him an equal opportunity to use and enjoy his dwelling.
The resident must be handicapped within the meaning of the laws. The resident must have a "physical or mental impairment which substantially limits one or more of such person's major life activities."   
"Major life activities," include tasks such as: "caring for one's self, performing manual tasks, walking, seeing, hearing, speaking, breathing, learning and working."
If the resident does that, he must establish a causal nexus between the requested accommodation(s) and its necessity for providing handicapped individuals an "equal opportunity" to use and enjoy his home. An accommodation is "necessary", when "but for the accommodation" the resident "will be denied an equal opportunity to enjoy the housing" and his "choice." Generally, this plays out via the resident's need to directly connect the proposed accommodation to the amelioration of the disability effect.
If the resident does that also, the association must determine whether the requested accommodation is not only necessary but whether it is also reasonable.  An accommodation is not meant to extend a preference to handicapped residents relative to other residents. If something other than the requested accommodation can similarly ameliorate the resident's symptoms, the particular requested accommodation might not be reasonable.
Since the merits of each requested accommodation must be judged on a case-by-case basis, there is no pre-set way or policy an association can use and legal counsel should almost always be consulted. Nonetheless, what has been set forth here should help an association to get on the right path.
About the Author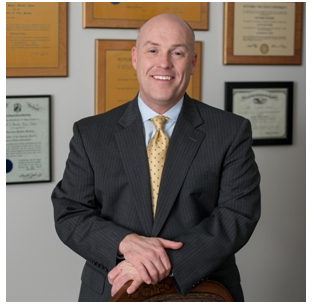 David Byrne is a partner in Ansell Grimm & Aaron's Community Association Practice Group. He limits his practice to the representation of condominiums, community associations, cooperatives and homeowners associations. Mr. Byrne provides homeowners associations, condominiums and cooperatives with a full range of legal advice and services including the drafting and negotiation of service contracts, rules and regulations and alternative dispute regulations ("ADR"), collections, delinquent assessments and common charges, transition negotiations with developers and/or sponsors, construction defect litigation, municipal services and relations, fair housing compliance, restrictive covenant enforcement and interpretation, any necessary litigation-related services, governance, and the fiduciary duties of board members. Email David at: djb@ansellgrimm.com. 
About Ansell Grimm & Aaron
The attorneys of Ansell Grimm & Aaron's Community Association Group have more than 50 years of combined experience in the Community Association industry. We offer our condominium, homeowners' association and housing cooperative clients – as small as four units and as large as several thousand units – dynamic, creative and effective representation covering a full range of legal issues and operational requirements. Visit Ansell Grimm & Aaron's Community Association Group on the web at:
http://www.ansellgrimm.com/practice-areas/..community-association-law/