Experience this one-of-a-kind executive education and leadership program for CEOs, Senior Executives in community association management companies and large scale community managers.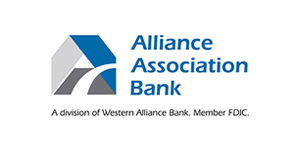 Join us in Historic Gettysburg, Pennsylvania
The Keystone Executive Leadership Retreat, presented by Alliance Association Bank, will take place on Thursday and Friday, October 11-13, 2023 in Gettysburg, PA. 
Host Hotel:
Gettysburg Hotel, One Lincoln Square, Gettysburg, PA 17325
Hotel Room reservation information will be sent to attendees after you register.
Registration
Members save $90 on registrations fees for this event. Register before the September 13, 2023 early bird registration deadline and save another $50 off the regular registration fees below.
Registrations made onsite, on the day of the event, will be an additional $20 on the regular rates listed below.
Early Bird Registration – register by September 13, 2023
CAI Keystone Chapter Members – $299; non-members $389
Regular Registration
CAI Keystone Chapter Members – $349; non-members $439
Please note: Due to contractual commitments with the host site, we are unable to refund registrations for cancelations made after September 1, 2023. 
This event is approved (pending) by the Community Association Managers International Certification Board (CAMICB) to fulfill continuing education requirements for the CMCA® certification.  This course will earn attendees (8) continuing education credits.  
Sponsors & Exhibitors Private Party Policy: All hospitality suites and hosted events must be approved by CAI. Hospitality suites/hosted events are not permitted during official conference activities. Non-exhibiting companies, groups and individuals are not permitted to host OR attend events at the official hotel during the conference. Contact Christine Bluestein, CMP, DES, Manager of Meetings & Events, with your requests at christine@caikeystone.org.
Wednesday, October 11
Thursday, October 12
Friday, October 13
Wednesday, October 11
Optional golf event – details TBA
4:30 PM Registration Tables Open, Atrium, Gettysburg Hotel
5:00 PM to 5:45 PM Welcome Reception, Atrium, Gettysburg Hotel 
5:45 PM to 7:00 PM Dinner, Eisenhower Room, Gettysburg Hotel 
8:00 PM to 9:00 PM Optional Ghost Tour of Gettysburg 
Thursday, October 12
Friday, October 13
Opening Keynote Session: A Culture of Excellence | Building Success from Within
Keynote Session: A Culture of Excellence | Building Success from Within
Presented by The Ritz-Carlton Leadership Center
Employee mindset has everything to do with whether your business survives or thrives because engaged employees create engaged and loyal customers.
An award-winning employment brand, through this session, The Ritz-Carlton shares best practices on how to activate and sustain a culture where valued and empowered employees own the customer experience. Whether you're re-opening your business in a changed world or re-vitalizing a flagging culture that has shifted to a virtual work environment, our trusted processes take the guesswork out of selection, onboarding, upskilling and retention of talent. Leaders ready to transform their organization will walk away with actionable ideas to elevate experiences and engage employees.
Distinctive Topics
The Ritz-Carlton Culture: Through this in-depth review, you will learn about The Credo, Motto, The Three Steps of Service, The Employee Promise, and the 12 Service Values of The Ritz-Carlton.
Simple, Sustainable Processes: One cannot extend legendary service without having robust systems and processes in place. You will hear about the selection process at The Ritz-Carlton and how we onboard talent and reward and recognize our associates.
Employee and Customer Engagement: The foundation of driving customer engagement is having engaged employees. You will be introduced to the three levels of employee engagement and shown techniques that will enable you to personalize your service and create emotional connections.
The Importance of Empowerment: Empowering your employees is an imperative component of legendary service. You will learn about The Ritz-Carlton Empowerment Guidelines, including how these reduce problem resolution costs and create consistently exceptional service.
Thursday Session 2: Burnout: Strategies for Self-Care for You and Your Managers
Thursday Breakout Session A: How to Make Your Company More Valuable
Thursday Breakout Session B: Session B: Strengthening Your Company's Information Security & Technology
Thursday Closing Session: Situational Awareness: Protecting Your Employees from Gun Violence
Presenter
Mike McGrory, Focus! Safety Training
Friday Opening Session: Infrastructure Threat Assessment: Are Your Buildings Safe?
Since the collapse of Champlain Towers South Condominium in Florida in 2021, much attention has naturally focused on the structural integrity of buildings. This is an important topics regardless of whether your buildings is one floor or a high rise with dozens of floors. Since that tragic day, the community association industry has intensely focused on infrastructure threat assessments and how to insure the safety of those who live and work in community associations. This session will shed light on the following topics:
Building Codes, Regulations and Ordinances as they relate to existing buildings.
Structural Design and Analysis – structural building assessments, the different types and requirements and how recent building failures are changing the requirements for these inspections throughout the industry.
Mechanical Systems and Utilities – discuss potential for premature failure of mechanical systems and utilities and the significant impact this can have on a communities finances (riser replacements, fire sprinkler and alarm, etc.
Inspection and Maintenance – discuss the importance of detailed inspections and maintenance records and how this can help identify potential deterioration or damage that may affect the structural integrity of the buildings.
Environmental factors – discuss the impact of high intensity storms, floods, snow, and the effects this can have on a building.
Discuss strategies to address and prioritize the most critical issues first to ensure safety of occupants and prevent further damage.
Discuss the need to develop a comprehensive plan for repairs or strengthening measures, obtaining the required permits and approvals.
Discuss the role of an Engineer, Contractor, Manager and Boards as well as others and how to build a team approach for a successful project.
Presenter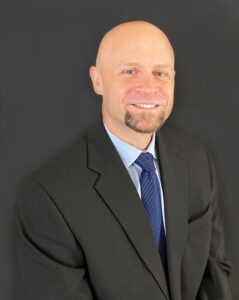 Steven J. Lang, R.A., AIA, NCARB is a Principal for The Falcon Group and an Architect involved with the firm's architecture and engineering projects. He is responsible for overseeing Falcon's building envelope division. Mr. Lang's responsibilities encompass all low-rise, mid-rise and high-rise building envelope and roof related projects within these regions. His responsibilities further include assisting clients in identifying deficient conditions, executing detailed investigations of specific concerns or complaints, developing repair details and specifications, and overseeing a team of Project Managers, Senior Project Managers and Architects.

Mr. Lang possesses over 20 years of experience providing architectural design and forensic services as well as construction observation and management services. His background includes working on multi-family residential, commercial, municipal, industrial and mixed-use projects in the states of Pennsylvania, New York, New Jersey, Connecticut, and California. He has investigated and corrected deficiencies in various cladding and roofing systems and as a registered architect, possesses vast experience working with structural, mechanical, electrical, plumbing and civil engineers.
Friday Session II: Digital Reserve Studies
Presenter
Damian Esparza, Founder, SmartProperty & Chris Maus, President/Managing Partner, CAMCO Management Co., Inc., AAMC
Friday Closing Session: Federal, State, and Local Advocacy & Legislation: A Report of Trends & Current Activities & A Forecast of What's to Come
Presenter
Dawn M. Bauman, CAE, Senior Vice President, Government & Public Affairs, Community Associations Institute
Speaker Sponsors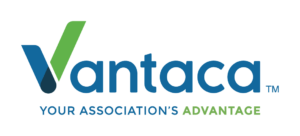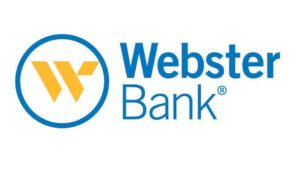 Breakfast Sponsors

Lunch Sponsors



Gettysburg Ghost Tour Sponsor

Networking Break Sponsor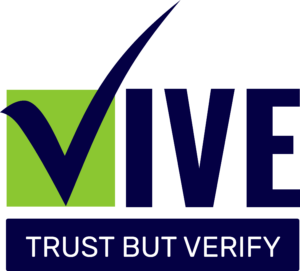 Welcome Reception Sponsors
Dinner Sponsors


Thursday Reception Sponsor


Table Top Sponsors
                 


 
CAI National CEO-MC Retreat
CAI's national office hosts the CEO-MC Retreat every Fall. Visit the national website for full details of this year's retreat.