April 12 & 13, 2023 at Valley Forge Casino
Conference Networking Party
Wednesday, May 11, 2023
5:30 pm to 7:30 pm
Chill out after your breakout sessions!
CAI's pre-conference networking party is one of the biggest networking events of the year! Enjoy drink tickets courtesy of sponsors, games and entertainment, and a  beach boardwalk themed menu while enjoying face to face connections between exhibitors and manager and homeowner attendees.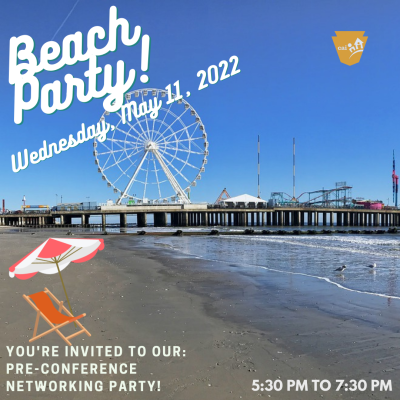 All conference attendees and exhibitors are welcome at the pre-conference party, but you must pre-register!
The Networking Party is included in your full conference registration or exhibitor registration. Exhibitors must register (no extra charge) to attend the Networking Party.
Networking Party Sponsors