May 11 & 12, 2022 at Valley Forge Casino
Conference Networking Party
Wednesday, May 11, 2022
5:30 pm to 7:30 pm
Chill out after your breakout sessions!
Introduced in 2021, the pre-conference networking party was the biggest hit of the year! Enjoy drink tickets courtesy of sponsors, games and entertainment, and a beach and boardwalk themed menu while enjoying face to face connections with the members you've missed seeing the last two years!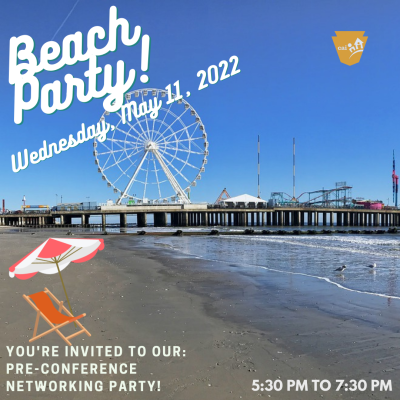 All conference attendees and exhibitors are welcome at the pre-conference party, but you must pre-register!
The Networking Party is included in your full conference registration or exhibitor registration. Exhibitors must register (no extra charge) to attend the Networking Party.