You could win $500 in the mystery booth contest!
Valley Forge Casino, King of Prussia, PA
When and Where
Wednesday and Thursday, May 11-12, 2022 Presented By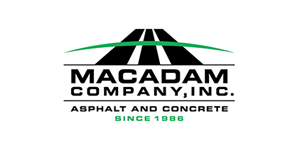 Valley Forge Casino, 1160 First Ave, King of Prussia, PA 19406.
For venue information, directions, etc., visit the resort website. Parking is free at Valley Forge Casino. Park in the rear lot and enter the building through the Valet Park casino entrance
This is a free event for homeowner members of the Keystone Chapter!
Continuing Education for Managers
Community association managers can earn up to 4 continuing education credits (CEU) by attending the 2022 Annual Conference & Expo. The keynote session and each breakout session is worth 1 CEU.
Hotel Reservations
As of April 18, the hotel room block is full. Click here for a list of hotels near Valley Forge Casino. 
CAI has secured a limited hotel room block in the Casino Tower at Valley Forge Casino. Click the Reserve a Hotel Room button below. Select the dates of your stay, and book at the group rate for a Standard King Bed Room, or a 2 Queen Bed in the Casino Tower. Or, call (610) 354-8118 between 8 AM and 10 PM to book your room via phone. Guests must state the exact group code (CAIE22C) when calling in to make a reservation so that the call center will place the guest in the correct room block. Deadline to reserve your room is April 18, 2022.
Wednesday, May 11
Thursday, May 12
Wednesday, May 11
12:00 pm to 2:00 pm
Staff and volunteer set up in the Event Center.
1:00 pm to 5:00 pm
Exhibitor Set Up in the Event Center
2:30 pm to 6:00 pm
Registration booths open in the Event Center
3:15 pm to 4:05 pm
4:20 pm to 5:15 pm
5:30 pm to 7:30 pm
Thursday, May 12
Community LIVE! Features:
Member Engagement Center Square
New! Stop by the Member Engagement Center Square in the center of the exhibit hall where you can take part in the following activities:
Visit the Ask the Experts Booth
11:30 AM to 12:00 PM Reserve studies, maintenance and inspections with Mitch Frumkin, RS, Kipcon, Inc.
12:15 PM to 12:45 PM Roof replacement vs. repair with Jim Miller of Jim Miller Roofing
1:00 PM to 1:30 PM All Things Banking with Jamie Redden, CMCA, Alliance Association Bank
Chat with the PA LAC on Legislative Initiatives
Visit the Member Engagement Booth
Learn about CAI volunteer opportunities
Take a tour of the new website, including members-only features
Ask questions of CAI Staff and Board Members
Our popular Pet Pavilion returns!
Stop by the Truist Pet Pavilion and visit with Philadoptables in the Exhibit Hall on May 12! Say hi to our visiting dogs and cats, and you may just fall in love with and adopt a new pet! Want to support Philadoptables? Bring a pet toy, food or treats to donate!
Door Prizes & Mystery Booth Contest
Drop your business card in designated containers at participating exhibitor's booths and get a chance to win a cash prize during our Mystery Booth Cash Prize drawing, held at 12:30, 1:30 and 2:30 PM. In addition to the Mystery Booth Cash Prizes, many exhibitors will be offering door prizes and other giveaways, so be sure to visit EVERY exhibitor.
Early Bird Registration*:
Homeowners – Free for chapter members; $29 for non-members
Managers – $59 for members; $99 for non-members (non-member managers scroll down for your

special offer!

)
Non-exhibiting Business Partners – $179 for members; $279 for non-members
*Early bird registration deadline is April 27, 2022. After April 27, the above registration fees will increase by $20. Register early and save!
Managers who attend Community Live! can earn up to 4 continuing education credits.
Covid-19 Code of Conduct
The chapter has adopted a Covid Code of Conduct for all in person meetings and events. Whenever you register for an event, you agree to abide by the terms of these policies. Click here for the Covid-19 Code of Conduct for Events.
By submitting a registration for a CAI chapter program or event, attendees agree to the CAI Communicable Disease Related Hold Harmless, Release, Waiver of Liability, and Indemnity Agreement. Click the link to review the terms of this waiver. You will be required to agree to the terms of this waiver in the event registration checkout process.
Non Member Manager Special Offer
Register at the special rate of $169 and receive a one year manager membership in CAI and registration to this program*. Note…there is no early bird discount for this registration option. This represents a savings of $29 over the manager member early bird registration rate.
*Non-Members joining at the special rate of $169 will receive a one year manager membership in CAI and the Keystone Chapter. Your membership dues of $139 is allocated as follows:
Membership Fee $119
Advocacy Support Fee $20
Total Membership Dues: $139
Every dollar of the mandatory $20 Advocacy Support Fee goes directly to states with Legislative Action Committees and supports the efforts of CAI to represent and protect our members on state legislative and regulatory issues. $39 of annual membership dues is for your non-refundable subscription to Common Ground™ and $35 of annual membership dues is for your non-refundable subscription to Community Manager. IMPORTANT TAX INFORMATION: Under the provisions of section 1070(a) of the Revenue Act passed by Congress in 12/87, please note that gifts to CAI are not tax-deductible as charitable contributions for federal income tax purposes. However, they may be deductible as ordinary and necessary business expenses subject to restrictions imposed as a result of association lobbying activities. CAI estimates that the non-deductible portion of your dues is 17%.
Visit www.caionline.org/advocacydisclosure for state exceptions that may apply to you. For specific guidelines concerning your particular tax situation, consult a tax professional. CAI's Federal ID number is 23-7392984.
Photo Gallery - 2022 Annual Conference
Photo Gallery - 2021 Annual Conference: Stayin' Alive & Learning to Thrive